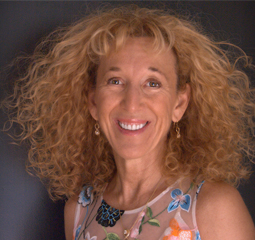 Lisa founded Whole Body Fitness in 1999 to provide top-caliber personal training services to clients of all ages and fitness levels. Lisa develops progressive workouts that change every 4-6 weeks to keep things interesting. She tracks client's performance and gains at each workout. Her goal is to educate, motivate and support her clients to become more physically active and to adopt a healthier lifestyle through exercise and nutrition. Lisa is always excited to work with new individuals and enjoys many relationships with long-time clients.
Lisa's specialty is medical fitness. Medical Fitness professionals help make the transition from medical management and/or physical therapy to a regular physical activity program following a surgery, an injury, a medical diagnosis or exacerbation of a pre-existing condition. They are educated and skilled to work with medical conditions/special needs including those with arthritis, diabetes, neuromuscular disorders, heart disease, lung disease, osteoporosis, orthopedic injury, cancer, Alzheimer's, stroke, Parkinson's, MS, and mental disorders.
Lisa was nominated as "Personal Trainer of the Year" in 2015 and 2016 by Personal Fitness Professional (PFP) Magazine.
Founder
She is passionate about helping others and founded the MedFit Network "MFN" in 2013.
MFN is both a professional membership organization for fitness and allied healthcare professionals, gyms, studios, integrative wellness centers, and students as well as a free online resource directory for the community to locate fitness and allied healthcare professionals with a background in prevention, treatment, and rehabilitation in working with those with chronic disease or medical conditions www.MedFitNetwork.Org.
She established the MedFit Education Foundation, a nonprofit 501©(3) to in 2017 to elevate the quality and amount of available education for fitness and allied healthcare via weekly educational webinars and a national traveling conference the MedFit Tours with an annual conference in Irvine, CA.
She launched both MedFit TV, a collection of educational videos, webinars, and interviews with inspirational people, leading experts in their related fields, and outstanding professionals for both community and professionals, and MedFit Classroom an online learning platform for fitness professionals.
She also launched the free quarterly publication, MedFit Professional Magazine (MFP). and MedFit podcast.
She has been featured in the Huffington Post, "Why You Should Know About Medical Fitness and Lisa Dougherty"  and was acknowledged by the White House as a Champion of Change finalist for 2016. Lisa Dougherty Improving Lives with Medical Fitness

Education
Lisa graduated from the University of California, Irvine's Fitness Instructor Program in 1999, and went on to get her Certified Personal Trainer through the American Council on Exercise. She has many specialty certifications to work with those with medical conditions, post-surgical/rehab as well as pre-& postpartum fitness, and has been a Medical Fitness Specialist for over 22 years.
Certifications
Lisa is also a Certified Personal Trainer  through American Council on Exercise  "ACE" since 1999.  ACE is the largest nonprofit fitness certification and education provider in the world
Lisa has been a Healthy Moms® Fitness  Certified Perinatal Fitness Instructor since 2006. Healthy Moms® is dedicated to enhancing the physical and psychological well being of women before, during, and after pregnancy
Lisa in the News
Bridging the Gap Between Medical and Fitness | Move to Live MoreSM Podcast, March 2021
Is Medical Fitness Now the New Post Pandemic Fitness? | Fitness Marketing Mastery Podcast, February 2021
Crisis Leadership: Success Strategies for Today — And Tomorrow | IDEA Fitness, November 2020 (Lisa featured in "Reimaging Our Industry")
A New Era Begins, Healthcare through Fitness… Medical Fitness, A Conversation with J.R. Burgess and Lisa Dougherty, April 2020
Interview on Your Best Lifetyles Total Health & Wellness podcast with Terrance Hutchinson, April 2020
Interview on Two Fit Crazies and a Microphone podcast, April 2020
HALO Talk Interview with Pete Moore, July 2019
Lisa Dougherty: Improving Lives with Medical Fitness; International Sports Sciences Association, February 2019
Which Niche Do I Choose?; Online Trainers Federation Podcast, October 2018
FDN Pro Series: Lisa Dougherty; Functional Diagnostic Nutrition, September 2018
Medical Fitness: Is It the Wave of the Future? ACE® Certified Magazine, July 2018
Lisa Dougherty: Leading the Medical Fitness Movement; Wellness Force Podcast with Josh Trent; April 2018
MFN Founder Launches MedFit Education Foundation; California Clubs of Distinction News (IRHSA), 4th Quarter Edition, 2017
Lisa Dougherty, CEO Medical Fitness Network: Pioneering the Medical Fitness Marketplace; Never Too Late for Fitness Podcast with Phil Faris, October 2017
A Team Approach to Wellness (PDF); IDEA Fitness Journal, May 2017
Leading a Movement. Leaving a Legacy; PFP Magazine, Spring 2017
This is how a personal trainer can change health care; Scale Well Podcast, February 2017
PFP Trainer of the Year, 2016 Nominee
PFP Trainer of the Month; January 2016
PFP Trailblazer Award; 2015 Finalist
Meet the Founder of the Medical Fitness Network (podcast); Exercise & Nutrition Works, July 2016
Medical Fitness Network Founder, Lisa Dougherty, is Finalist for the White House Champion of Change; May 2016
Medical Fitness Network Directory Helps Personal Trainers and Health Clubs Reach New Clients with Chronic Conditions;
Club Industry, February 2016
Why You Should Know About Medical Fitness and Lisa Dougherty; Huffpost Healthy Living, February 2016
Meet Lisa Dougherty; Silver & Fit Newsletter, November 2016
Conversation with Lisa Dougherty and Janet Kennedy (Podcast); GetSocialHealth, August 2015
Continued Education
Medical Fitness Tour conferences. Each event included 14-20 hours of educational sessions, with topics including active & healthy aging, nutrition, genomics, CBD, pre & postnatal fitness, and exercise benefits & programming for medical conditions, including Alzheimer's, breast cancer, diabetes, hypertension, multiple sclerosis, and osteoporosis.

Phoenix, AZ, Feb 2018
Glassboro, NJ, April 2018
San Francisco, CA, Sept 2018
Chicago, IL, Oct 2018
Irvine, CA, Feb 2019

Stroke Recovery Fitness Specialist: MedFit Classroom June 2021
Parkinson's Disease Fitness Specialist: MedFit Classroom Jan 2021
Arthritis Fitness Specialist: MedFit Classroom Dec 2020
Stages of Menopause & Exercise Intervention: MedFit Classroom Oct 2020
Mutliple Sclerosis Fitness Specialist: MedFit Classroom May 2020
Solutions for Training Post-pregnancy Clients: IDEA Health &  Fitness August 2017
The Science of Functional Aging: IDEA Health &  Fitness August 2017 
Using Function to Avoid Dysfunction: IDEA Health &  Fitness July 2017 
Corrective Exercise Strategies for Improved Shoulder Function: IDEA Health &  Fitness June 2017
Effective Exercises for Scoliosis: Human Kinetics, Feb 2016
BEST Exercise Program for Osteoporosis Prevention 3rd Edition Course: DSWFitness, Jan 2016
Physical Activity Instruction for Disease Specific Conditions Certificate Program: DSW Fitness, Sept 2015
Exercise and Arthritis, 7th edition: Enabling clients to manage arthritis and chronic pain;  DSW Fitness, Aug 2015
Training the Pregnant Athlete: IDEA Health & Fitness Aug 2015
Exercise and Heart Disease: Strategies to help clients prevent and manage heart disease; Oct 2014
Exercise and Respiratory Disease: Condition specific exercise design and management strategies to help clients' lead normal and productive lives; Oct 2014
Understanding Dementia: Outlines risk factors, symptoms, treatments INR Seminars; Aug 2013
Exercise and Multiple Sclerosis: Tools and strategies to improve fitness and functional ability for clients with MS who have varying symptoms and levels of abilities; DSW Fitness, Sept 2012
Exercise for Knee & Hip Replacement: Appropriate progressions and guidelines to improve strength, mobility & flexibility; DSW Fitness, June 2012
Exercise & Parkinson's Disease: Exercise management strategies for the primary neurological disease of the elderly; DSW Fitness, May 2012
Exercise & Diabetes: Creating, monitoring and progressing exercise programs for clients with diabetes; DSW Fitness, Mar 2012
Breast Cancer Recovery Exercise program: Assisting breast cancer recovery patients as they build confidence and regain function through specialized therapeutic exercises; DSW Fitness, Dec 2011
TRX Sports Medicine: Treatment and prevention of musculoskeletal injuries; Sep 2011
Basic Training for Cycling: Successfully coach cycling for health, fitness & competition; Sep 2011
TRX Suspension Training Certification; 2009
Trigger Point Technologies: Myofascial compression techniques™; Feb 2008
Fit 4 Mom Pre/Postnatal Fitness: Stroller Strides; Oct 2006
Exercise and Arthritis (Gwen Hyatt M.S. & Karen Nelson M.S.); DSW Fitness, 2006
Exercise & Fibromyalgia (Gwen Hyatt, MS); DSW Fitness, 2005
Counseling for Health and Fitness; Nutrition Dimension, 2005
Teenage Obesity What Can We Do About It (Chris Vega, MPH, RD); 2005
Fit For Labor (Lisa Druxman, MA, owner of Stroller Strides); 2005
Full Body Flexibility (Jay Blahnik, Nike Fitness Athlete sponsored by Nautilus); 2005
How Mars & Venus Get Fit (Dr Pamela Peeke Chief Medical Correspondent for Nutrition & Fitness for Discovery Health TV); 2005
The Ultimate Run (Lenita Anthony, MA Exercise Physiologist, Reebok Master Trainer, Mgr of Sports Science & Human Performances for the USA Triathlon National Training Center); 2005
Working Out Facts: Answers to your health & fitness questions (Cedric Bryant, PhD FACSM, Chief Exercise Physiologist for American Council on Exercise); 2005
Yoga and Strength (Linda Freeman Resist-A-Ball & BOSU Master Trainer); 2005
Training for Strength & Nutrition for Muscle (Len Kravitz, PhD Sr Exercise Physiologist IDEA Health & Fitness Assoc.); 2005
Exercise & Menopause (Sabrena Newton, MS Curriculum development A.C.E.); 2005
Biomechanics of Motherhood (Lisa Druxman, MA owner of Stroller Strides); 2005
The Skill to Define and Design Exercise (Cheryl Soleway, physical therapist CanFtiPro's 1999 Canadian Presenter of the Year, Master Educator for Ball Dynamic International [FitBall]); 2005
Yoga Studies: Yoga Teacher; University of California Irvine, 2005
Experiential Anatomy & Basic Physiology; University California Irvine, 2005
Yoga for a New Day: Teaching Yoga Asana for Health & Fitness; Desert Southwest Fitness, 2004
Psychology for Health Fitness Professionals; A.C.E. 2002
Fitness Motivation; Desert Southwest Fitness, 2002
Dietary Supplements Critical Thinking Skills;  County of Orange Health Care Agency, 2002
Practical Body Composition; Desert Southwest Fitness, 2001
Functional Training; MF Athletic Company, 2001
Obesity, Diabetes & Overeating in Children & Adults; Institute for Natural Resources, 2001
Current Trends in Nutrition; County of Orange Health Care Agency, 2000